"Christmas Beer" Gourmet Box
Usual price
Selling price
$55.00
Unit price
par
Promotion
<tc>Out of stock</tc>
Taxes included.
Shipping
Calculated at checkout.
Christmas beer

:
The "Christmas Beer" presents a glass box in the shape of a fir tree, an exclusively savory composition designed for lovers of rustic aperitifs.
Composition

:

• 75cl beer - Brasserie Zone B
Surprising IPA with light notes.

• Roasted Cashew Nuts with Organic Wild Pepper 140g - Cocoripop
Lightly browned with honey, crunchy and finely salted.

• Pork Terrine with Trumpets of Death and Wild Garlic "Retour de Ceuillette" 200g - Teyssier
Recipe created by Stéphane Reynaud, passionate restaurateur chef - editor in chief of the "Style and Art of Living" pages at Le Figaro.

• Salted Biscuits with Drèche and Echiré Butter 100g - CATHALA Pâtissier Chocolatier
According to some, the best butter in France, appreciated by Queen Elizabeth II.

• Sweet Potato & Chicken Terrine with Hops 100g - Erisay Traiteur
Cooked with love by the reference Traiteurs de Normandie.

• Dry Vendéen Sausage with Comté 180g - Les Délices de Colbert

Everything is carefully packaged in its red box decorated with Christmas motifs, and decorated with a white ribbon for a festive touch. A carefully chosen selection to awaken the taste buds and delight lovers of authentic aperitifs.
• 100% French, artisanal and traditional products
• Home delivery within 48 hours
• Beautifully packaged basket composed of a Menu
• Perfect to send and as a gift
• Possibility of 'add a word when adding to Cart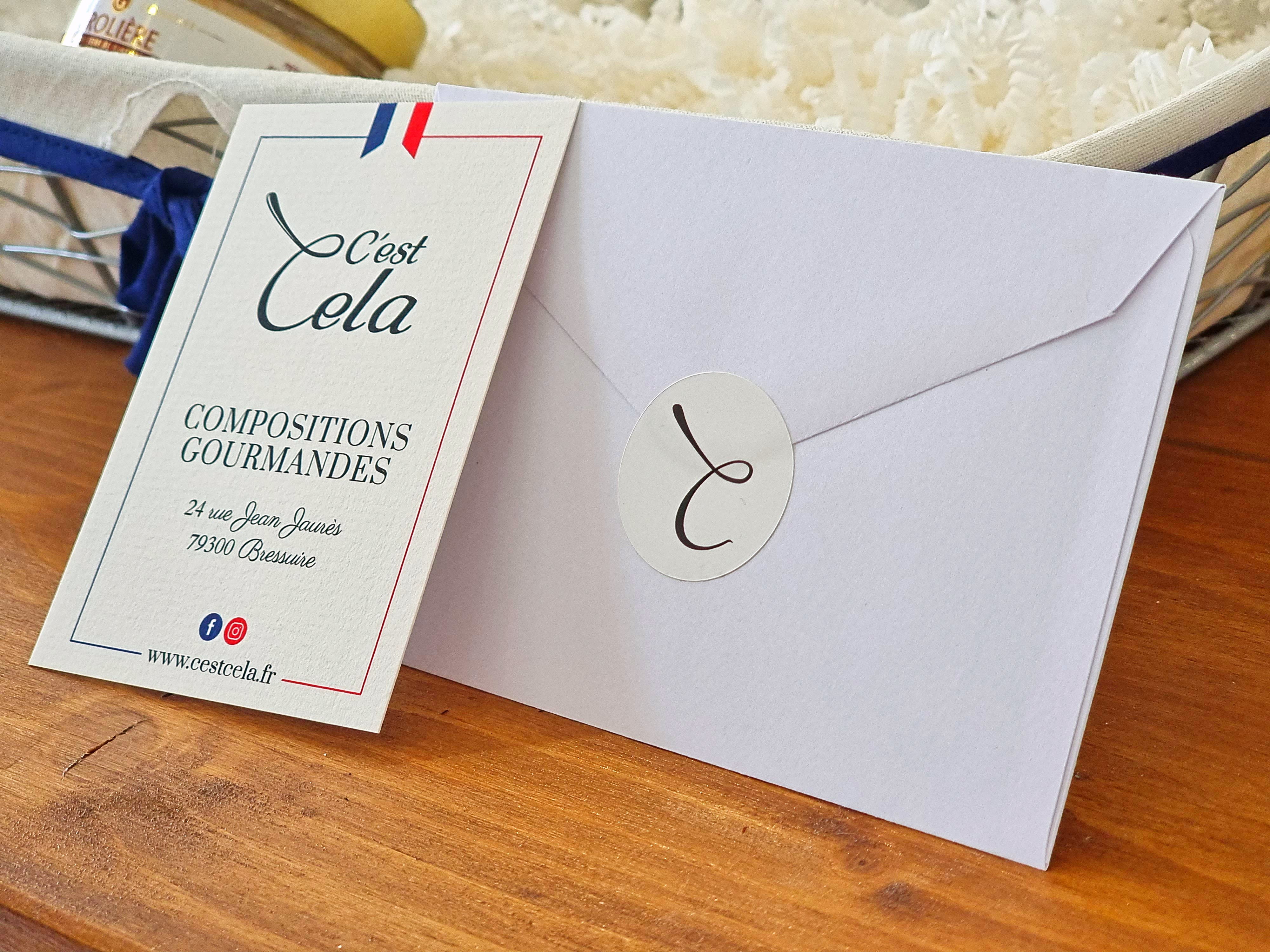 personalized word
Add your personalized word for free in your basket. It will be printed on quality paper and put in an envelope.
Otherwise, a "Composition Gourmande offered by" card with your name will be added.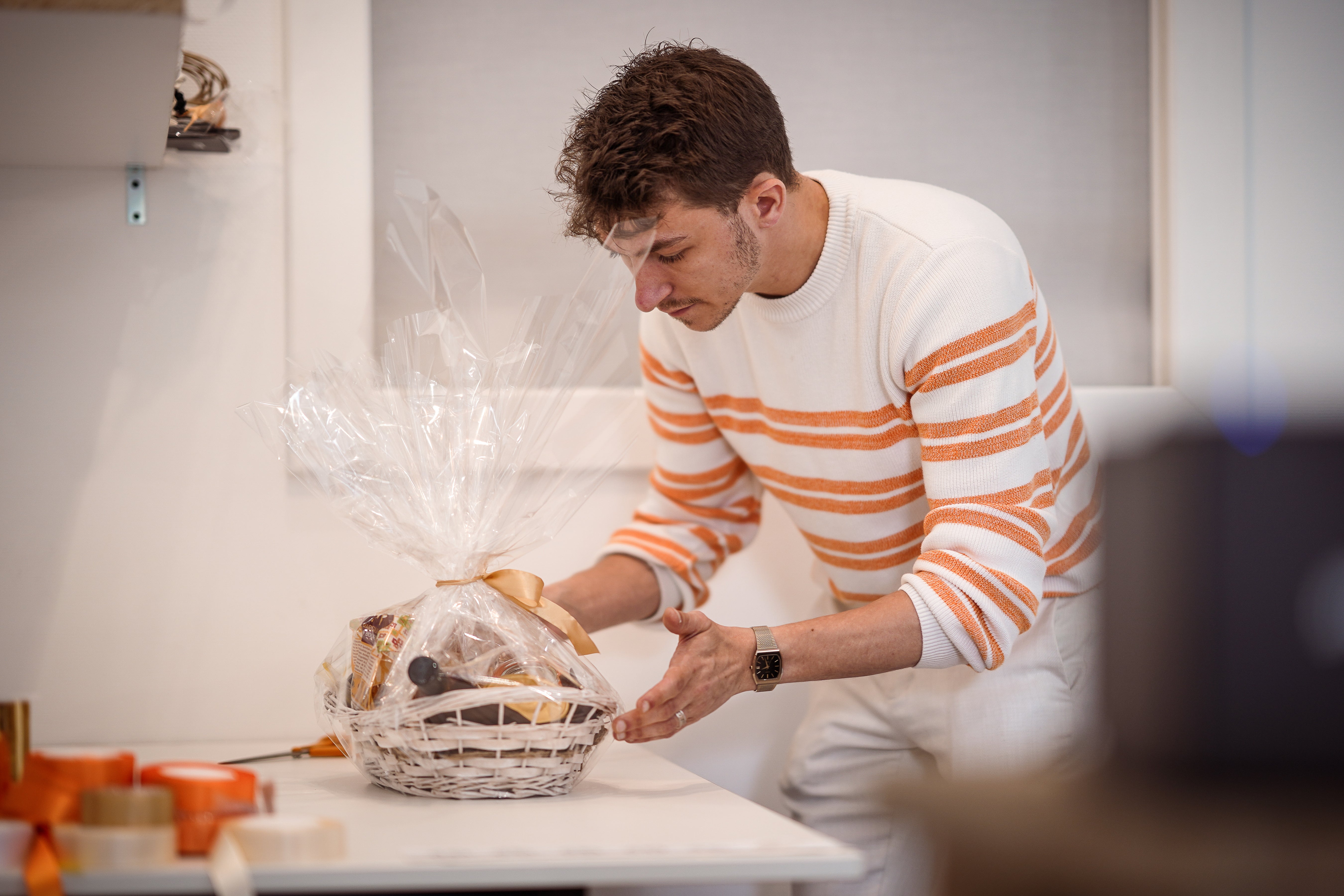 The handmade gift.
In addition to quality products, each of our compositions is carefully packaged by our team.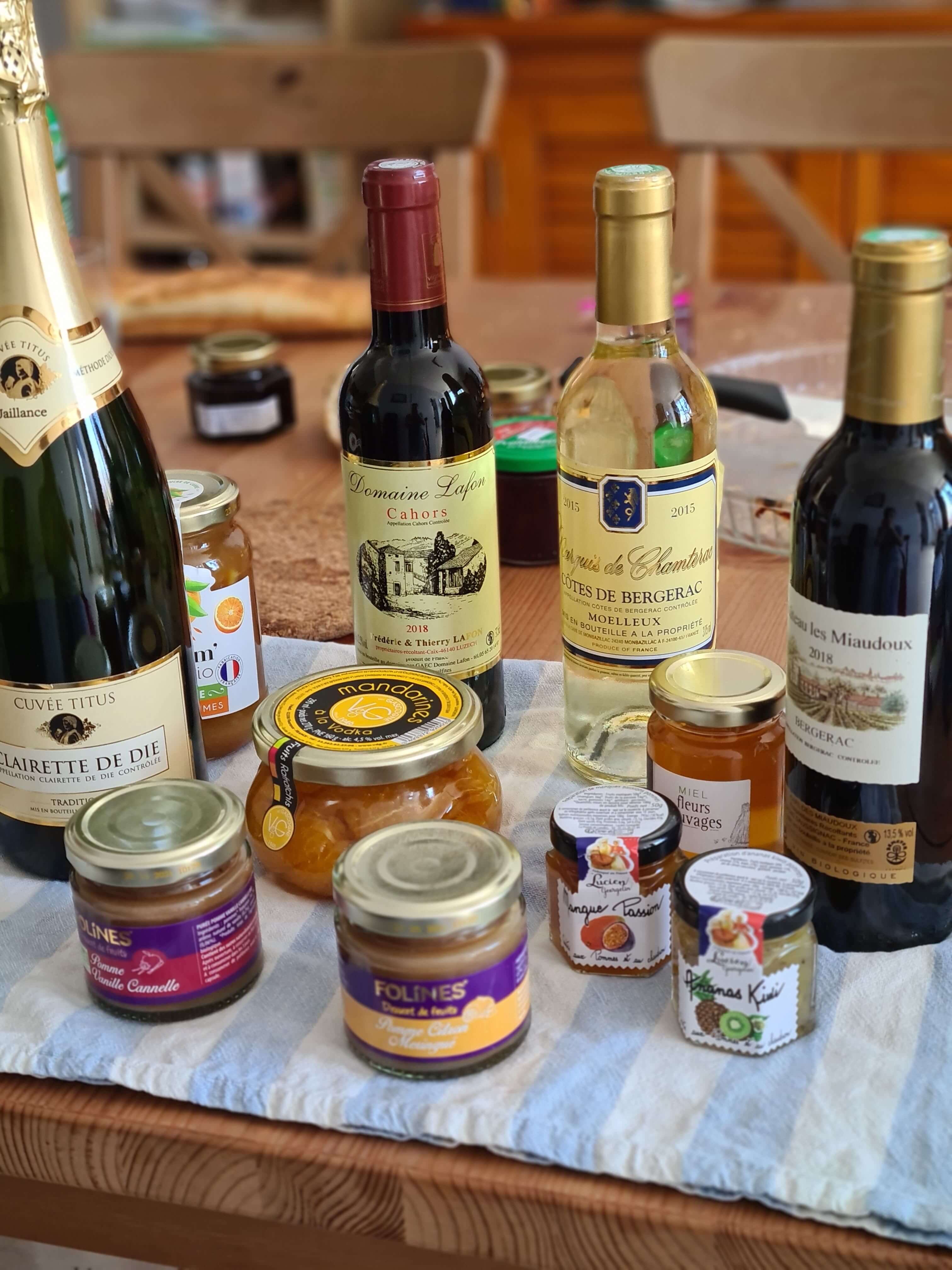 Fast and protected
Each of our shipments protect the products to ensure intact delivery within 48 hours.
How to order?

Once you have made your choice, please enter the information necessary for the delivery of your order.


An email and/or mobile phone number of the recipient is strongly recommended, in order to receive tracking information.
What is the delivery time?

Our deliveries are made:

• In 24 to 48 hours for mainland France (Working days only)

• In 2 to 5 working days for Europe

Please note that certain delays may be observed during busy periods such as Christmas. Don't hesitate to order in advance.
How is my order delivered?

We use delivery services such as Colissimo, DPD and DHL. Depending on recipient information available to us, carrier and delivery time may vary.
How to add a personalized word and/or indicate a desired delivery date?

In your basket, click on the "Personalized Word" section.

You can write your word to add and/or your desired delivery date.


Your personalized word will be printed on quality paper and put in an envelope.


Regarding the desired delivery date, our team will do its best but cannot guarantee it.
I need technical assistance, what should I do?

A question? Need advice or after-sales service?
Our team is available to you via Chat, the contact form or by phone at +33549990529.