Our French Producers
At C'est Cela, we favor products essentially traditional and handcrafted.

Here is the list of our partners and suppliers, who make our Baskets exceptional products! Without these handpicked local producers, we would not be able to compose our Garnished Baskets with products of such good quality.


Les Vergers Des Tilleuls :


Created in 2001, the family business is located in Deux-Sèvres (79).
This fruit producer makes pure juices in an artisanal way, all without alcohol, without added sugars, without colorants and without additives.
The juices they offer made from apples, can be mixed with other fruit flavors, such as raspberry, black currant, cinnamon etc. They produce 7 varieties of apples: Gala, Reine des Reinettes, Elstar, Golden, Canada Gris, Boskoop and Braeburn.
This local and award-winning producer was obvious, not to mention their delicious products, which are included in most of our baskets!


La Campagnoise:


Created in 1970, grandparents used to sell their fresh geese at the Brive market, in Corrèze. Following the success of this one and faced with the enthusiasm of more and more gourmet tourists, en 1974, Georges and Marcelle became producers of foie gras. From there begins the adventure of La Campagnoise. Taken over as a family business, it is now specialized in the production of delicious duck products. Ready meals, terrines, Foie Gras of course, are the company's flagship products, always with quality and know-how at its heart.
Grolière Foie Gras:
Founded in 1960 by Jeanne Grolière, the Périgourdine family canning company specializes in the production of Quality Foie Gras. Today managed by its two sons, Jean-Marc and Jacques, the company defines itself first and foremost as Artisans, with respect for tradition, authentic flavors and quality as a priority.
Today proud of a track record of more than 49 medals received only at the famous Concours Général Agricole de Paris: "Our profession is above all a passion, that of fine Périgourdine gastronomy [...] we are sculptors of flavors."

Orchards of Gascony:
Founded in 1946, the artisanal fruit and vegetable cannery Vergers de Gascogne is located in Fleurance, in the Gers, Gascony.
Specializing in the processing of fruits and vegetables, their products are used by the most large Delicatessen brands and many starred Chefs . Possessing quality and know-how for more than 70 years, the main qualities of their manufacture are: the selection of their raw material, the always artisanal manufacturing process, as well as the care taken in the design of their products. and seasonings thereof.
Domaine Bodineau:


Since 1850, it's It is over the generations that the family estate has grown. The family estate now covers more than 40 hectares, operated by Frédéric and Anne-Sophie, brother and sister.
Located 25 km from Saumur, in Verchers-sur-Layon, their vines are located in the heart of the Coteaux du Layon, tributaries of the Loire. As independent winegrowers, they vinify their entire harvest. The harvest takes place from September to the end of November and is done for the most part
by hand. Their wines are rewarded each year by the Paris agricultural competition, the Ligers (4 medals for this year 2021) and the Hachette wine guide (3-star favorite for their Anjou Villages this year for example).


Cathala Chocolatier:

House Cathala
is committed to the principles of "old-fashioned" work well done, rich in truth and tradition. Precision is at the heart of their practice.
Laurent Cathala, artisan chocolatier
and rich in several experiences in high-end chocolate, but also throughout the world (in Hong Kong and Malaysia then in Scotland and Switzerland where he lived) the pastry chef nurtured his art of taste and his culture of blending flavors.
Since 2005, Laurent and his wife Blandine have settled in Niort, in the Deux-Sèvres, where they continue to reinvent themselves and show off their know-how.

Azais Polito: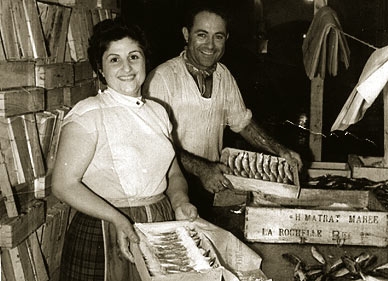 AZAÏS-POLITO is an artisanal cannery of Sète specialties. Today known and recognized for the quality of its 100% natural products, the
brand "AZAIS-POLITO" has been offering fine fish specialties since the beginning of the 1960s.
This family business is to this day the oldest Artisanal Conserverie in the City of Sète, the first fishing port in the Mediterranean where it was founded in 1963 by the Polito family, in which the manufacturing secrets have been passed down from Father to Son.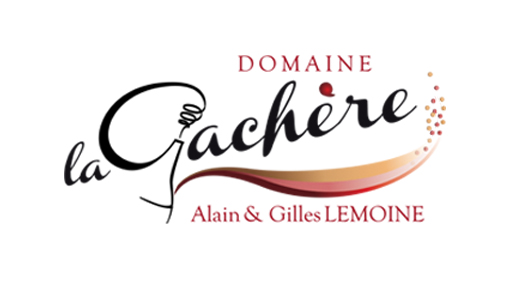 Domaine La Gachère:
Family business since 1950, it was in 1999 that the twin brothers Alain and Gilles Lemoine succeeded their father.
The vineyard of Domaine de la Gachère located in Deux Sèvres (79) on the borders of Maine et Loire (49), now represents 32 hectares on a silico-clayey soil of Haut Layon.

In addition to the many medals received over the years, the estate was rewarded this year with a gold and silver medal at the Ligers 2021, but also by the prestigious Concours Général Agricole de Paris with a medal money on 2 of their wines.

Apisphere:
Apisphere is the story of two young people, Matéo and Théo, passionate about good products and their region. Founders of the brand, their wish is to rediscover high quality and high-end products from the hive. Manufacturers Made In France, of unique and gourmet products, they now offer a range around honey only from Périgord.

Mumu's Cookies:
Located in Provence in the Cévennes, the objective of Biscuits de Mumu
is to make discover or rediscover the authentic flavor of the biscuits of yesteryear, handmade by their artisanal manufacture.
By favoring quality products such as butter with 82% fat, olive oil, dried fruit, sugar, Sauvignon du Gard wine, honey, natural flavoring, they achieve their own vanilla sugar from brown sugar and vanilla pods.
Rewarded on many occasions, Mumu's Biscuits proudly display several awards obtained with brio: Gold medal at the Gard gourmand 2020 competition Gold medal and bronze medal They currently have the militant taste label for all their biscuits , which represents a guarantee of quality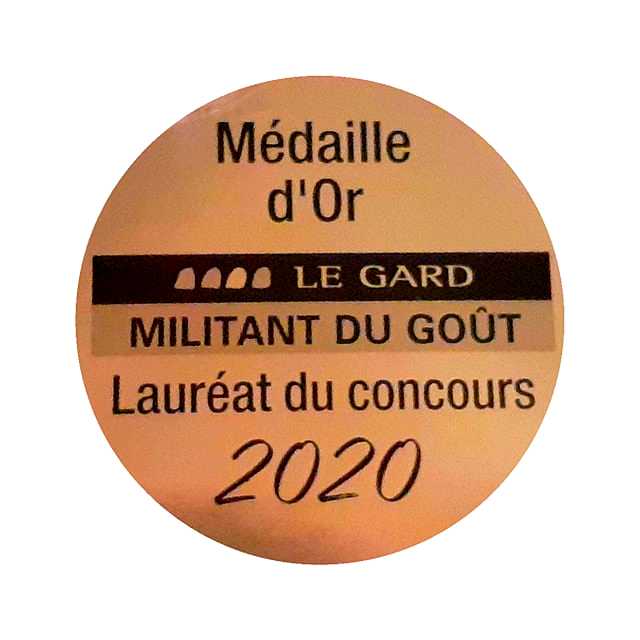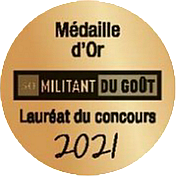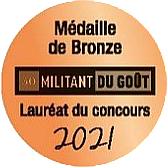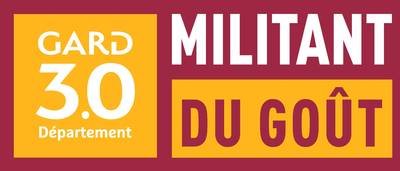 Lorlut Caramels:
Since 2018, Benoît Lorlut has returned to settle in his native region, in Vic-le-Comte, and devotes himself entirely to developing a new and original caramel, with a unique melting texture.
After being one of the youngest starred chefs in France in 2009, Benoît Lorlut has been trying for several years to reinvent caramel, this traditional product, by bringing it a breath of fresh air thanks to its talent and daring. Based in his native land in Auvergne, this artisan creator designs and manufactures melt-in-the-mouth caramels with high quality ingredients.
Bedouin Provence:
Founded in 1833, Bedouin Provence,
it is the simple and authentic story of a family business, old almond brewery located in Provence, which has existed for more than two centuries.
Bedouin Provence first mastered the almond in all its states and in all its forms, perpetuating traditional know-how from one generation to the next. Today we are also developing real expertise in diet bars, and many brands trust us.
All their products are packaged in our workshops in Provence.
.