"Le Festif" Gourmet Basket
Usual price
Selling price
$73.00
Unit price
par
Promotion
<tc>Out of stock</tc>
Taxes included.
Shipping
Calculated at checkout.
The Festive

:
Enjoy this magnificent metal gourmet basket, accompanied by quality products. Discover the Brut Cuvée Royale 37.5cl champagne from the famous house Joseph Perrier, accompanied by gourmet delights for a unique festive experience.
Composition

:

• Champagne Brut Cuvée Royale 37.5cl - Joseph Perrier
From the famous house Joseph Perrier - Since 1825.

• Whole Duck Foie Gras from Périgord 70g - Maison Grolière
House awarded 47 medals in 20 years at the Concours Agricole de Paris.

• Smoked Trout Butter 80g - Maison Grolière
Refined, creamy, a spreadable delight.

• Fig Confit 50g - Favols

• Caramels Fondants 75g - Lorlut Caramels
Founded by Benoît Lorlut, one of the youngest starred chefs in France.

• Christmas Spice Nougats 100g - Confectioners Maffren
Confectioner in Provence since 1945.

Everything is carefully presented and packaged, decorated with a red ribbon. An invitation to tasting and celebrating for memorable festive moments.
• 100% French, artisanal and traditional products
• Home delivery within 48 hours
• Beautifully packaged basket composed of a Menu
• Perfect to send and as a gift
• Possibility of 'add a word when adding to Cart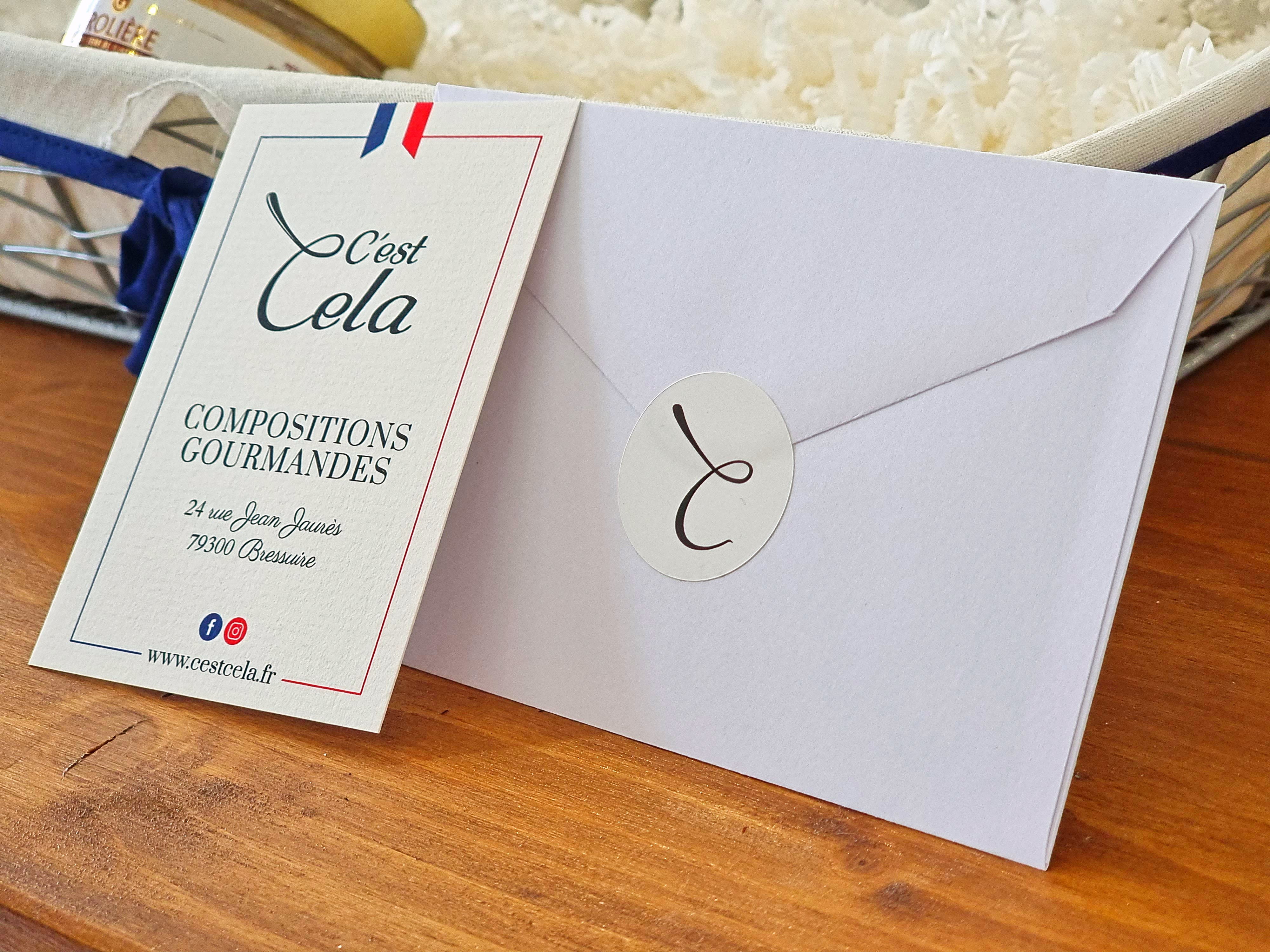 personalized word
Add your personalized word for free in your basket. It will be printed on quality paper and put in an envelope.
Otherwise, a "Composition Gourmande offered by" card with your name will be added.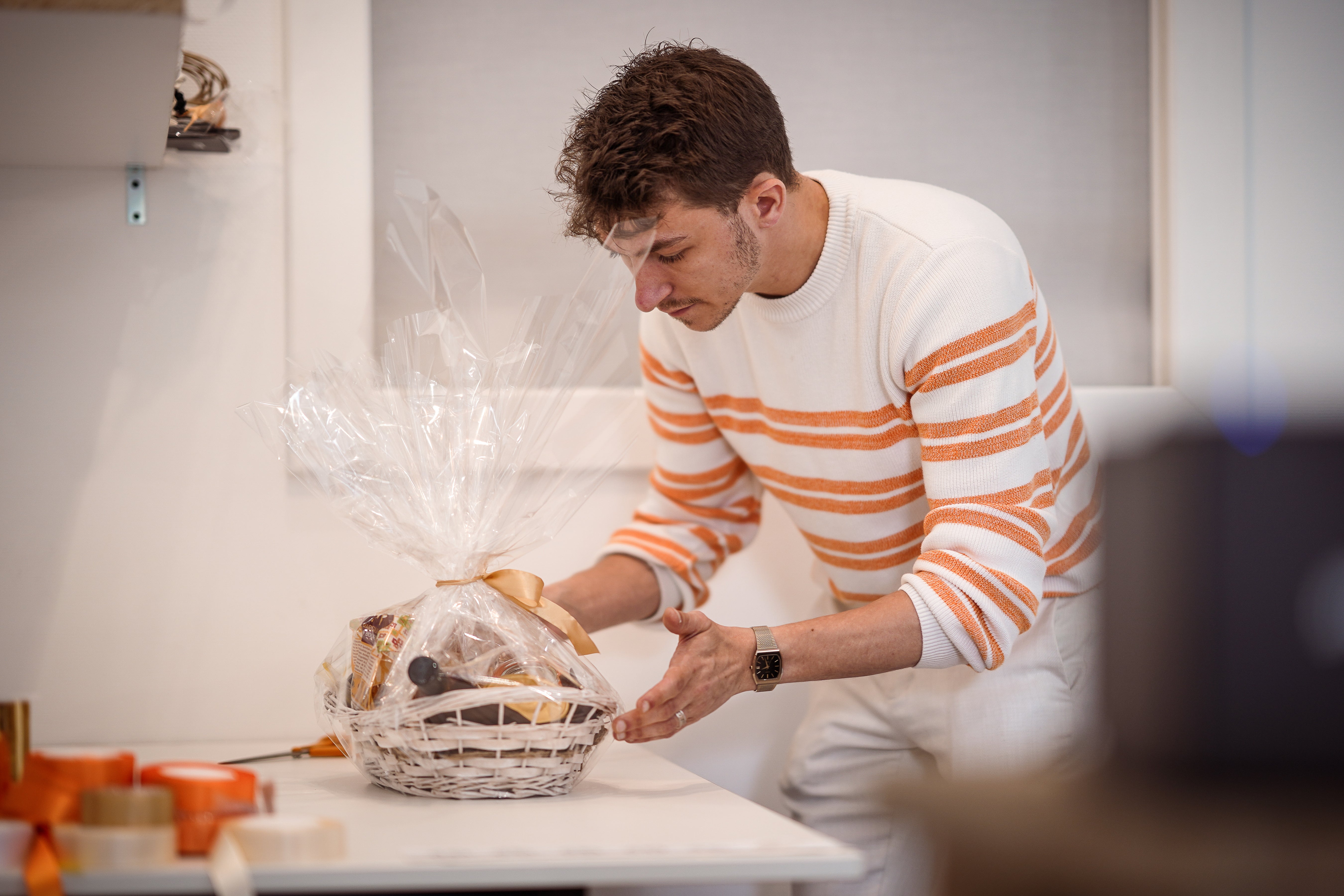 The handmade gift.
In addition to quality products, each of our compositions is carefully packaged by our team.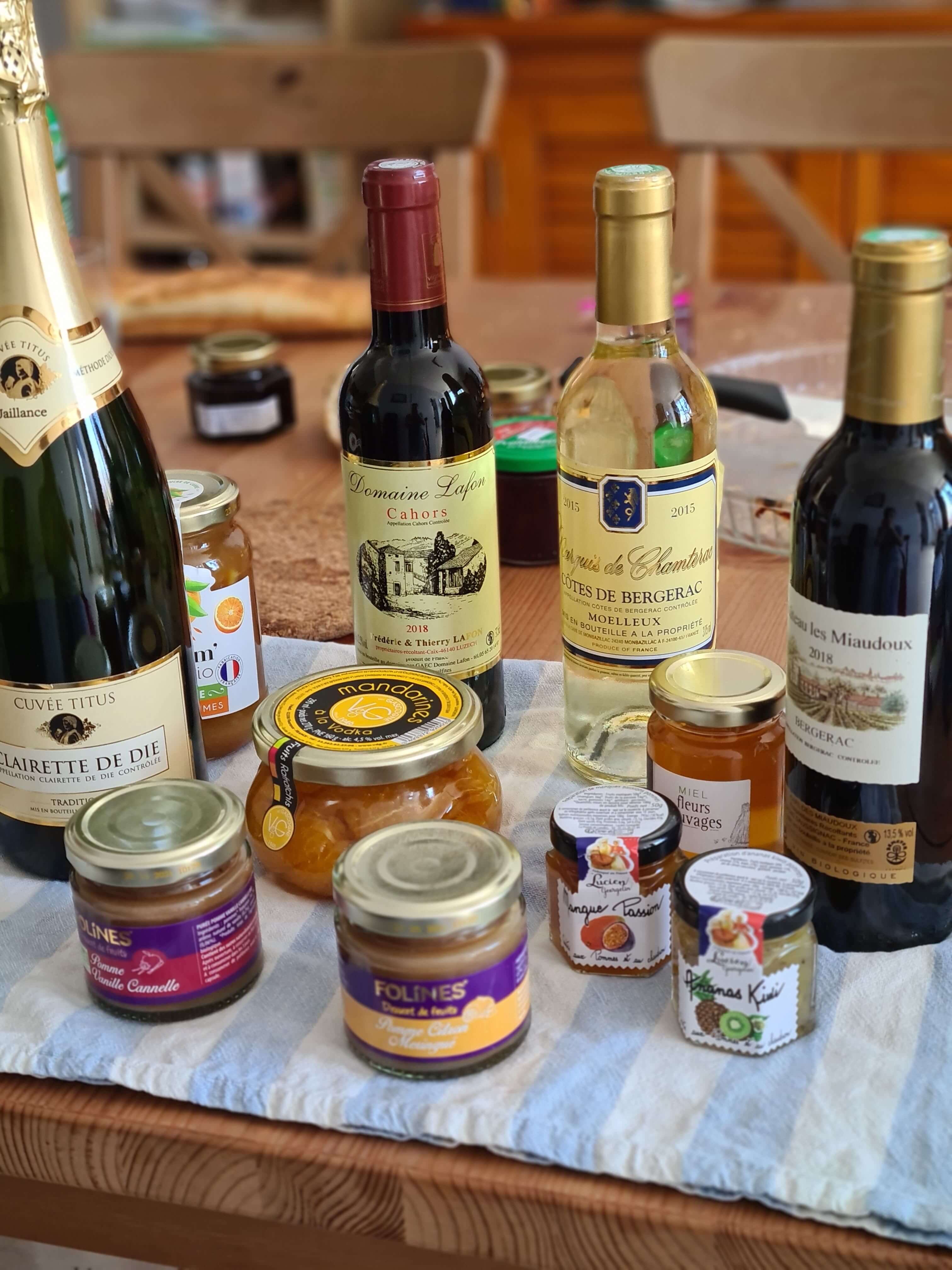 Fast and protected
Each of our shipments protect the products to ensure intact delivery within 48 hours.
How to order?

Once you have made your choice, please enter the information necessary for the delivery of your order.


An email and/or mobile phone number of the recipient is strongly recommended, in order to receive tracking information.
What is the delivery time?

Our deliveries are made:

• In 24 to 48 hours for mainland France (Working days only)

• In 2 to 5 working days for Europe

Please note that certain delays may be observed during busy periods such as Christmas. Don't hesitate to order in advance.
How is my order delivered?

We use delivery services such as Colissimo, DPD and DHL. Depending on recipient information available to us, carrier and delivery time may vary.
How to add a personalized word and/or indicate a desired delivery date?

In your basket, click on the "Personalized Word" section.

You can write your word to add and/or your desired delivery date.


Your personalized word will be printed on quality paper and put in an envelope.


Regarding the desired delivery date, our team will do its best but cannot guarantee it.
I need technical assistance, what should I do?

A question? Need advice or after-sales service?
Our team is available to you via Chat, the contact form or by phone at +33549990529.